What is it?
The Speed Series is the WSCC's National Sprint and hill climb Championship held at venues all over the country. This years championship, our 21st, is sponsored by Northampton Motorsport and is open to all comers including beginners.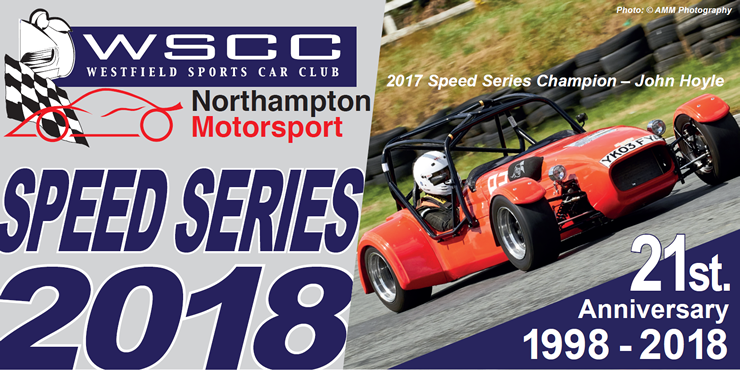 Register for the 2018 Speed Series NOW!
The championship is split into classes enabling everyone to take part whether road going or fully modified non-road-going on an equal basis.
This page will link you to other parts of the site with lots of useful information including track details, a beginners guide

and a results page to keep an eye on what's happening overall and class by class.
As a Registered driver of the Speed Series, you should receive regs and entries from the organising clubs, but as a back up, the Regs page should have a copy of this years to download as soon as it's made available to us. Don't leave it too late to sign-up as many of the popular venues fill up very quickly.
Fixtures and Regulations
The full list of events including dates, venues and links to the organising clubs can be found on the Regs & Fixtures page and we have details on the Member Forums Event Calendar.
Results
Results from the last series, once published will be made available on the results page.
Our 21st Year!

We celebrate our 21st year of competion with a not to be missed event at the famous Shelsley Walsh Hill climb. This is a one off event open to all comers and takes place on the 23rd June. More information on our forums and to book, see our special events website.